Ajman Bank officially opens its new branch in Ajman Court
Ajman Bank officially opens its new branch in Ajman Court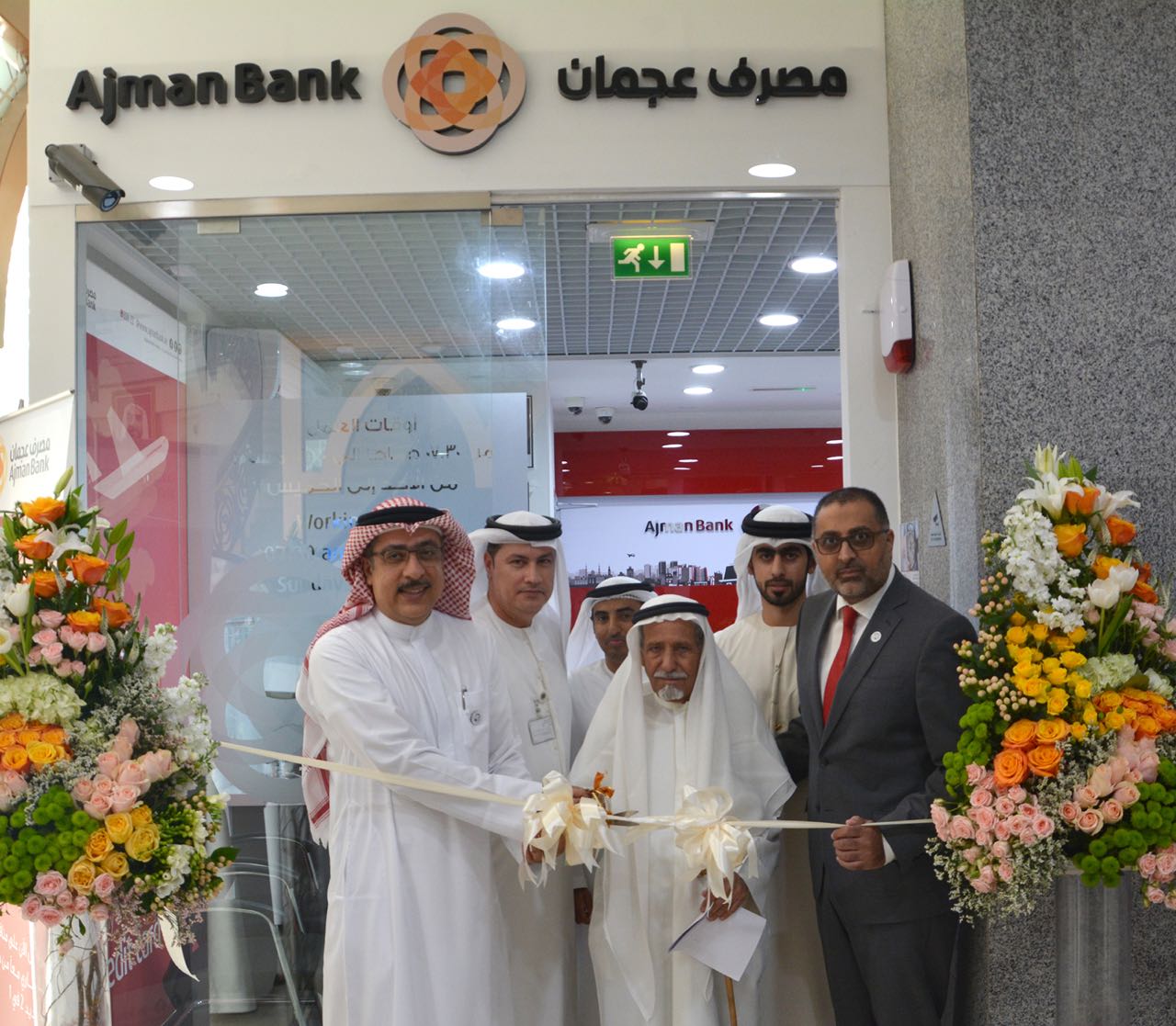 Ajman Bank officially opens its new branch in Ajman Court installing state-of-the-art banking equipment to serve all clients and customers
News
15May 2018
Ajman Bank, an award-winning financial services institution committed to transforming the experience of Islamic banking, celebrated the official inauguration of its new branch within the Ajman Courts Building at an exclusive event attended by senior management. Mohammed Amiri, Chief Executive Officer of Ajman Bank officially inaugurated the new branch of Ajman Bank within the Ajman Courts Building in the Al Jerf area after the completion of all the necessary banking equipment to serve all the customers and clients.
Mr. Amiri briefed to a number of leaders and executives on the latest developments in the banking and technology and the Integrated banking system that supports the facilitation of procedures, saving time and effort for Ajman Bank customers from dealing with the Ajman Courts and obtaining various banking services with ease.
Speaking on the occasion, Mohammed Amiri, Chief Executive Officer of Ajman Bank expressed his thanks and praised the efforts of all Ajman Bank's banking facilities and their contribution in the completion of this new banking structure. "The opening of the new branch at Ajman Courts marks a continuation of the Bank's comprehensive expansion policy. This is in line with achieving our ambition of enhancing our reach and facilitating accessibility for our clients to our services and products. It also emphasizes the bank's continuous determination to support the rapid growth and seeks to reach it customers everywhere by providing an exceptional banking experience during the completion of their transactions, which is an added value. We are working closely to achieve Ajman Courts' vision of simplifying proceedings and financial transactions and providing world-class legal and financial services by providing banking services to Ajman Bank customers ideal for both judicial and administrative functioning in general.
He further added, "We at Ajman Bank have pointed out on previous occasions, we are working towards developing the fundamentals of the banking sector in the UAE in general, in order to continue to excel and lead. Our vision is to reach new levels of growth and excellence in banking and to support our contribution to the development of innovative banking infrastructure that meets the needs of our clients and supports the expansion of our banking activities".
Furthermore, Iqbal Sheikh, Head of Consumer Banking of Ajman Bank said, "All the facilities have been completed and Ajman Bank customers can now get access to our banking services with ease. At Ajman Bank, we constantly review and evaluate banking competition to streamline banking transactions and develop advanced banking platforms to improve the experience and contribution of Ajman Bank customers at all levels and everywhere.