Ajman Bank Launches its First Dedicated Wealth Management Branch in Dubai
Ajman Bank Launches its First Dedicated Wealth Management Branch in Dubai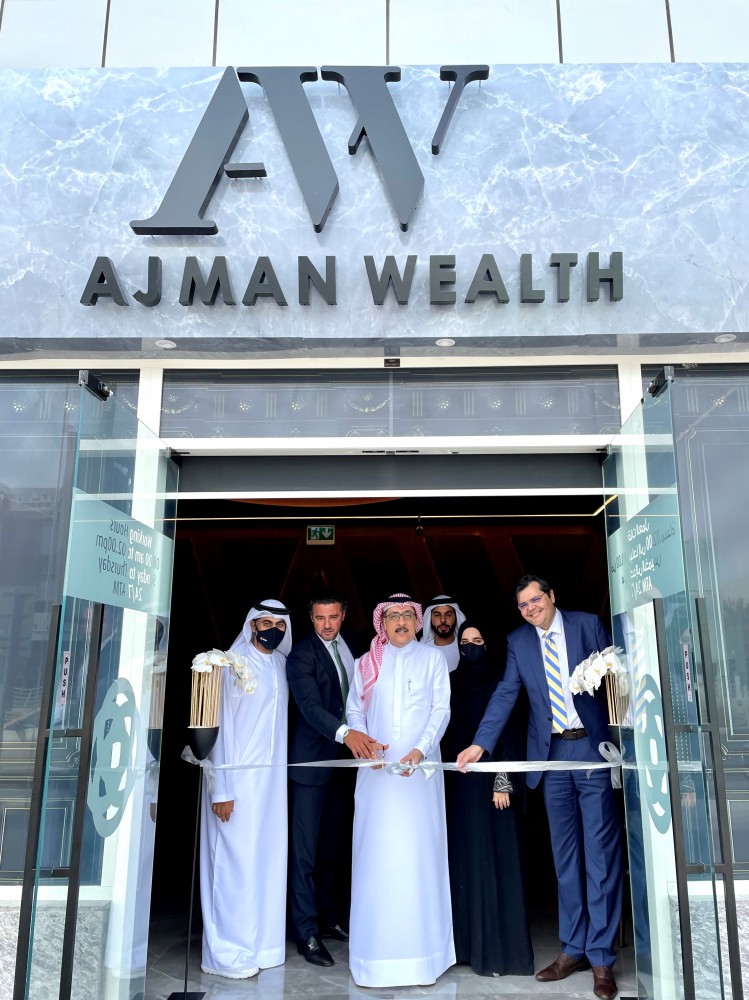 Ajman Bank has announced the opening of its first dedicated Wealth Management branch in Jumeirah Dubai that is designed to exclusively serve its Ajman Wealth customers. Equipped with outstanding facilities to enhance the HNW visitors' experience.
Making the announcement, Mr. Mohamed Amiri, Chief Executive Officer, Ajman Bank, said, "Our objective with the new Ajman Wealth management branch in Jumeirah is to be a distinctive all-encompassing space that delivers personalized and superior banking and investment services crafted around the customers' lifestyles and financial priorities. As we continue to grow our business, we will look to open more of such facilities in the future."
The Ajman Wealth solutions are Sharia compliant and carefully tailored to serve the individual business and investment needs with numerous lifestyle benefits.
Mr. Hany Mostafa Sabry, Head of Investment Banking said, "As a leading Islamic Institution at Ajman Bank, we have outstanding expertise and experience to preserve and grow the wealth and assets of our elite customers in keeping with their financial goals and the needs of a changing world. The inauguration of our Wealth Management branch reflects our commitment to ensuring we deliver customised investment solutions and privileges to our affluent customers. Whether our clients are looking to manage, diversify or leverage their financial portfolio, we provide them with sound strategies and guidance covering a wide range of robust long-term traditional and alternative investments solutions."
Elaborating on the unique features of the Wealth Management branch Mr. Saqr Kamal – Head of Ajman Wealth stated, "The opening of our first dedicated Wealth Management branch is an integral part of our comprehensive and dynamic investment and retail strategy. Strategically situated in the prime location of Jumeirah in Dubai, this exclusive branch will give discerning high net worth customers direct access to our committed and trustworthy financial and wealth management experts specialized in our full suite of world-class, innovative investment products and services."
The prestigious Ajman Wealth customers will experience new heights of personalised service at the branch. It is place where the privileged can sit back, relax, and enjoy absolute peace of mind as they gain access to a world of exclusive and bespoke investment opportunities.