Ajman Bank's IT Head Wins CXO Award 2021
Ajman Bank's IT Head Wins CXO Award 2021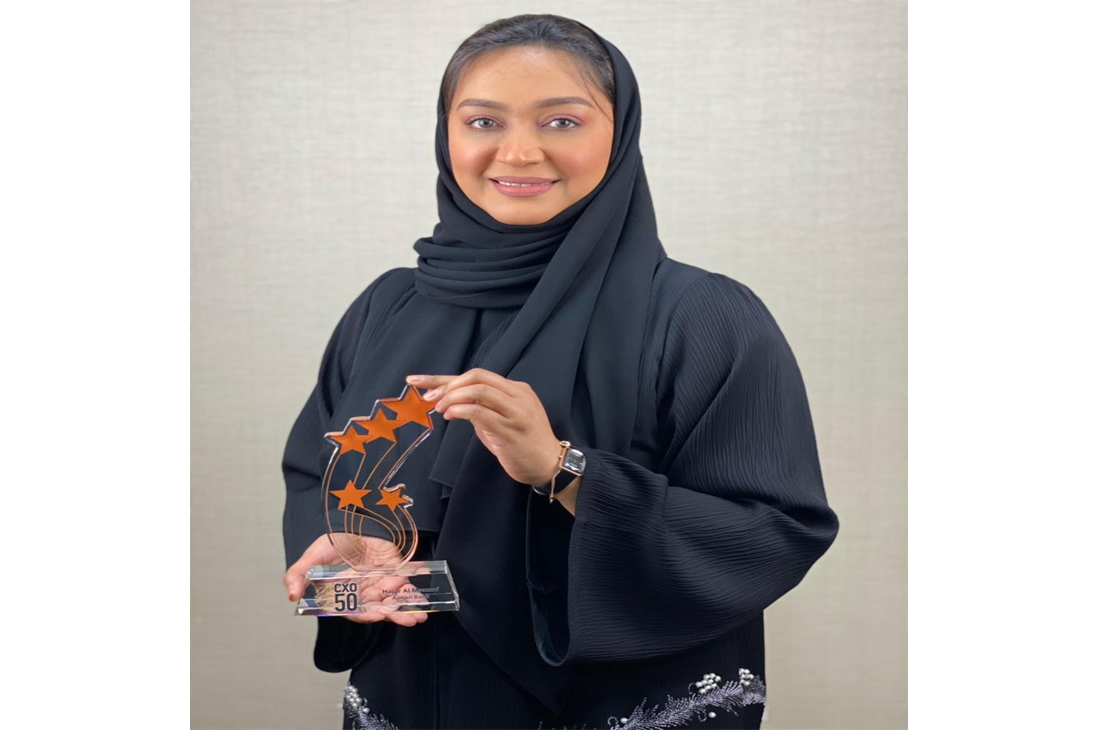 Ajman Bank's Head of Information Technology Ms. Hajar Al Maazmi has been announced as one of the winners of the prestigious CXO 50 Awards 2021. Hosted by CXO Insight Middle East this year's award was organised to recognise top 50 IT leaders and industry professionals who have taken the reins during the COVID-19 crisis to shape the new normal.
Congratulating Ms Al Maazmi, Mr. Mohamed Amiri, CEO of Ajman Bank, stated, "The CXO Award is designed to honor innovative and forward-thinking IT leaders whose actions have had an impact on their own organisations and the industry they work in. We are extremely proud and honored to have Ms. Al Maazmi as part of the Ajman Bank team and would like to congratulate her on the great achievement. The global pandemic heightened the advancement of digital banking solutions and services. This award is an endorsement of Ajman Bank's tremendous progress in offering our customers the most advanced and innovative real-time solutions and connectivity to meet the evolving business requirements. These efforts were a critical enabler for continuity of business in 2020 and beyond."
Deploying the latest in data science and digital technologies, Ajman Bank offers outstanding user experience to its customers.
Mr. Amiri, stressed, "Ajman Bank was already on a digitization journey way before the pandemic hit, and the current situation had only helped us expedite the transition. By immediately adopting various security protocols we managed to service our clients seamlessly with more than 70% of our staff working from either home or remote locations. Our consumer banking customers can be serviced for almost all of their banking needs remotely. In fact, we are one of the very few banks that has an off the counter ratio which is above 90%, that means only less than 10% of all of our transactions today take place through our branches."
He continued, "COVID restrictions strengthened our belief that adoption of innovative digital channels is exceedingly essential for future operations. This is evident from our consumer behavior analytics. We are accepting this as a permanent positive change and are focusing on brining state of the art UI/UX for our customers by deploying cutting edge technologies to give them best in class experience. We believe, sustainable growth can only be achieved by executing digital strategies that are in line with customer expectations and we will continue to adopt these for all such future occurrences."