Ajman Bank Wins Sharjah Gulf Nationalization Award
Ajman Bank Wins Sharjah Gulf Nationalization Award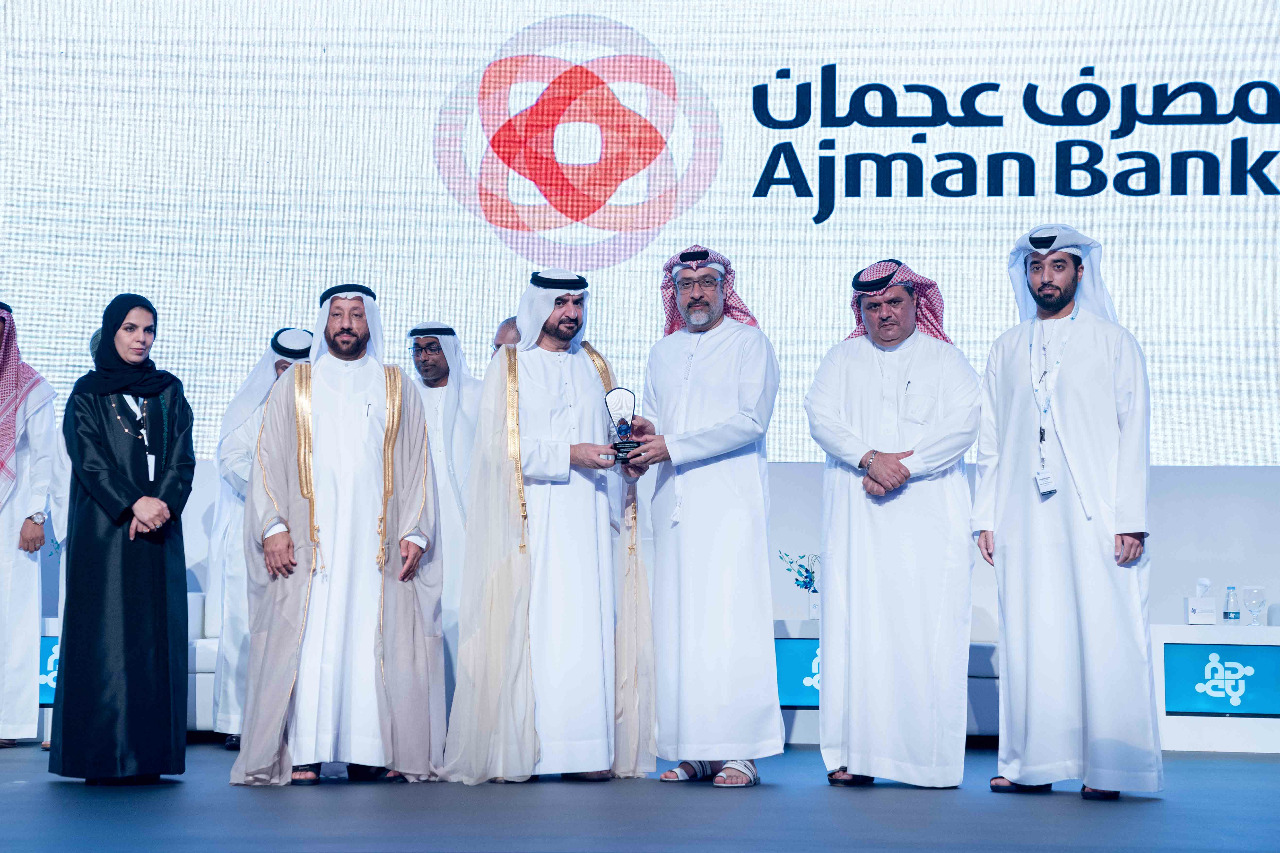 Ajman Bank Wins Sharjah Gulf Nationalization Award
For immediate release 14 October 2019
Ajman Bank, one of the leading Islamic financial institutions in the UAE, was named the winner of Sharjah Gulf Nationalization Award at the Sharjah Economic Excellence Awards. The coveted accolade was presented by H.H. Sheikh Abdullah bin Salem bin Sultan Al Qasimi, Deputy Ruler of Sharjah and Deputy Chairman of Sharjah Executive Council to Mr. Mohamed Amiri, the Chief Executive Officer of Ajman Bank.
Commenting on the achievement, Mr. Mohamed Amiri, the Chief Executive Officer of Ajman Bank, said "We are highly honoured to be recognised for our Emiratisation efforts at such a prestigious platform. Nationalization is central to our strategy and part of our commitment towards building a strong workforce while empowering local talent. We are proud to support the remarkable vision of the UAE and contribute to the development of knowledge-based economy through a series of successful training and leadership programmes for UAE nationals."
Ajman Bank is among the pioneers of Emiratisation in the UAE. In line with its objectives, the bank has ensured the implementation of Emiratisation policies at all levels of the operation through the establishment of well-defined guidelines, quota and incentives.
Mr. Amiri stressed, "Developing a thriving culture which engages and promotes talent remains a key priority for us at Ajman Bank. As we grow, we will continue to introduce new employee engagement programmes."